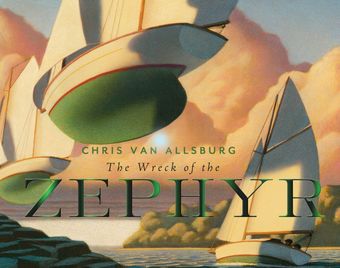 In illustrations so vivid one can feel the whisper of wind and hear the flutter of canvas, depart this world for another to entertain the marvelous possibility of dreams.
Beloved Caldecott-winning illustrator Chris Van Allsburg invites readers to peer over the edge of a cliff to consider the wreck of a small sailboat. Had a churning sea carried the Zephyr up in a storm? Could waves ever have been so impossibly high? And what of the boy who had believed—dared to chase the wind—no matter where it lead?
The winds have shifted once again, and you're invited to hear the story of the boy and his obsession to become the world's greatest sailor and a storm that carried them to a place where boats sail on the wind, instead of on the water.
Told in spare text and haunting, full-color pastels, Chris Van Allsburg's spectral sailboats take impossible flight.
Read more
Resources