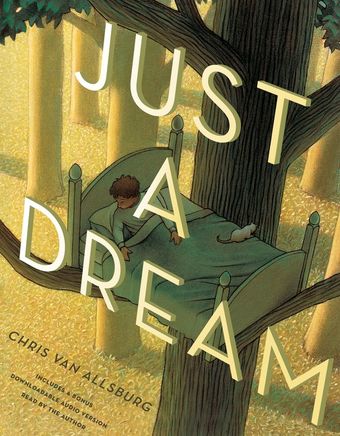 In this picture book classic, travel with young Walter on a fantastical adventure as he journeys—by way of his bed—into a polluted dreamscape world that wakes him up to our collective and individual environmental responsibility.
Walter does not appreciate the beauty of nature, or understand his role in keeping the planet healthy . . . until a fantastic journey shows him the tragic fate that could befall Earth if humans like him are not more careful.
Chris Van Allsburg (The Polar Express) pairs pitch-perfect narrative with his full-color pastel illustrations, rendering this picture book a story that has stood the test of time.
"Two-time Caldecott Medalist Van Allsburg reaches a new pinnacle of excellence in both illustration and storytelling in his latest work." (Publishers Weekly)
This anniversary edition includes bonus downloadable audio, read by Chris Van Allsburg and a stunning new jacket!
Read more