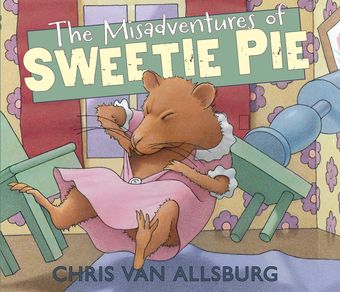 From two-time Caldecott winner Chris Van Allsburg, creator of Jumanji and The Polar Express, comes a poignant story of one hamster's struggle with destiny.
Being a pet store hamster isn't much fun for Sweetie Pie, but life in human homes proves downright perilous. As Sweetie Pie longingly gazes out of his cage at the squirrels frolicking in the trees, he wonders if he'll ever have the chance to feel the wind in his fur.
Allsburg's expressive, soft-hued illustrations artfully capture a hamster's-eye view of the wide and wonderful world where maybe, just maybe, Sweetie Pie could someday run free.
Read more